WELCOME TO KENYA | KENYA SAFARIS | KENYA SAFARI TOURS
Discover Kenya's Majesty
Kenya safaris present an incredible opportunity to immerse yourself in the breathtaking natural beauty and wildlife of East Africa. Kenya is famous for its diverse landscapes, abundant wildlife, and vibrant culture, making it a top choice for safari enthusiasts worldwide. Let's dive into the details of what you can expect on a Kenya safari
WHAT YOU CAN EXPECT ON A KENYA SAFARI
Explore Kenya Tours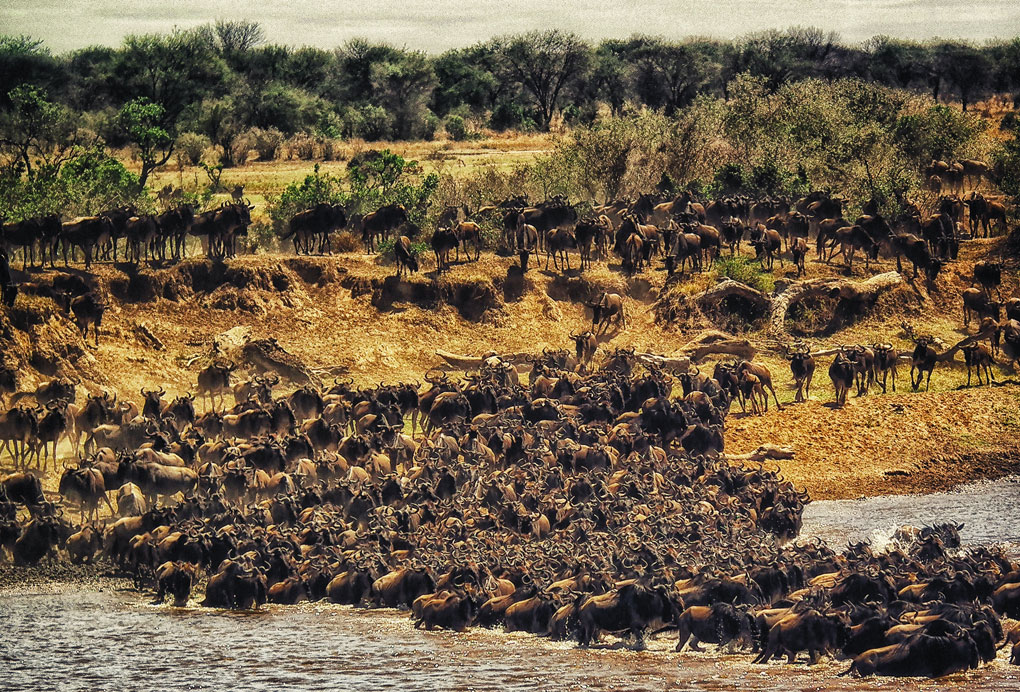 The Great Migration - Masai Mara
Witnessing the Great Migration is a highly sought-after experience in Kenya. It involves the massive movement of wildebeests and zebras across the Serengeti in Tanzania into Kenya's Maasai Mara in search of greener pastures.
Kenya's Masai Mara is renowned for being the stage on which this extraordinary migration unfolds. The reserve's expansive grasslands and abundance of wildlife provide the perfect setting for this dramatic journey. Visitors have the unique opportunity to witness the intricate dance of survival and predation that characterizes this remarkable event.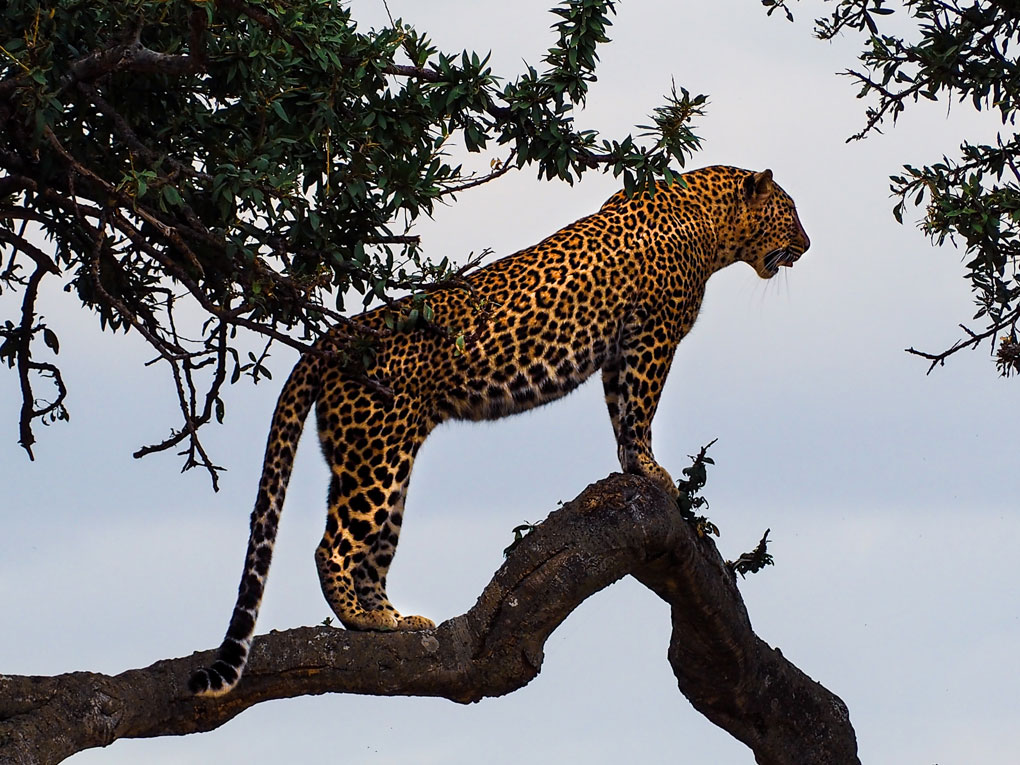 Kenya Wildlife Safaris
Kenya boasts an impressive array of iconic and diverse wildlife found in Africa. You'll have the chance to encounter the "Big Five" game animals, including lions, elephants, leopards, buffaloes, and rhinoceroses. Additionally, Kenya is home to numerous other species such as giraffes, zebras, cheetahs, hyenas, hippos, crocodiles, and various antelope species.
Explore the enchanting wonders of Africa through our wildlife safaris in Kenya. This country is celebrated for its diverse ecosystems and stunning scenery. Whether you're traversing the iconic Maasai Mara or enjoying the scenic beauty of Amboseli National Park, our carefully crafted safari experiences guarantee an unparalleled adventure.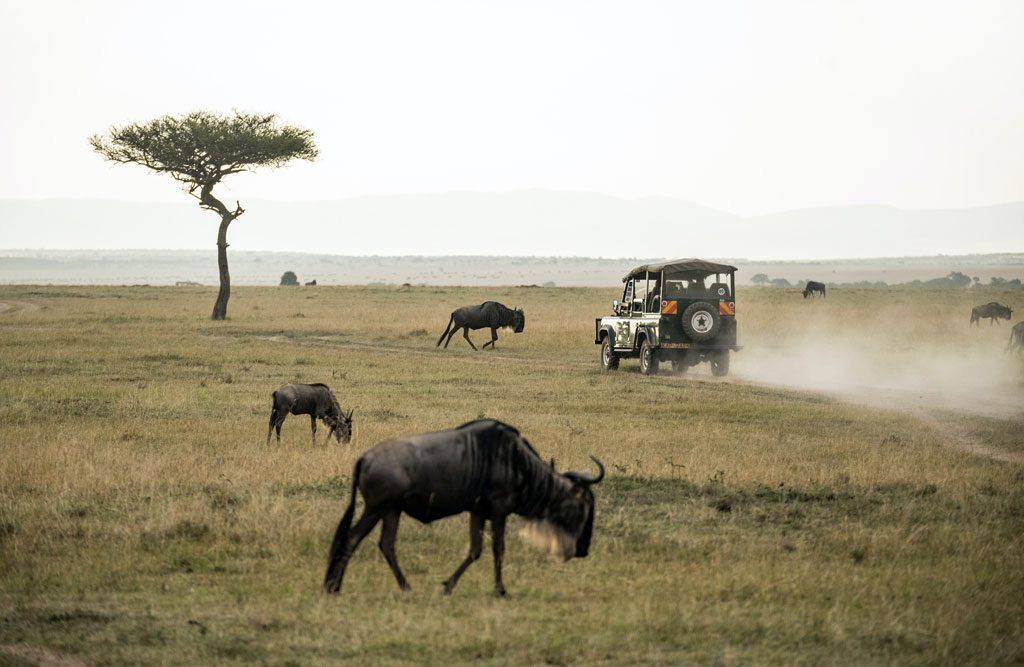 Kenya Game Drive Safaris
Game drives are the primary means of exploring Kenya's wildlife. Knowledgeable guides will lead you on safari drives in open 4×4 vehicles, offering opportunities for up-close encounters with animals
Explore the beauty of Kenya through captivating game drive safaris that promise an exciting adventure and unforgettable wildlife encounters. Journey through iconic locations like Maasai Mara, Tsavo, Amboseli, and other renowned national parks and reserves. Brace yourself for the awe-inspiring sight of the majestic Big Five – lions, elephants, buffalos, leopards, and rhinos – thriving in their natural habitat.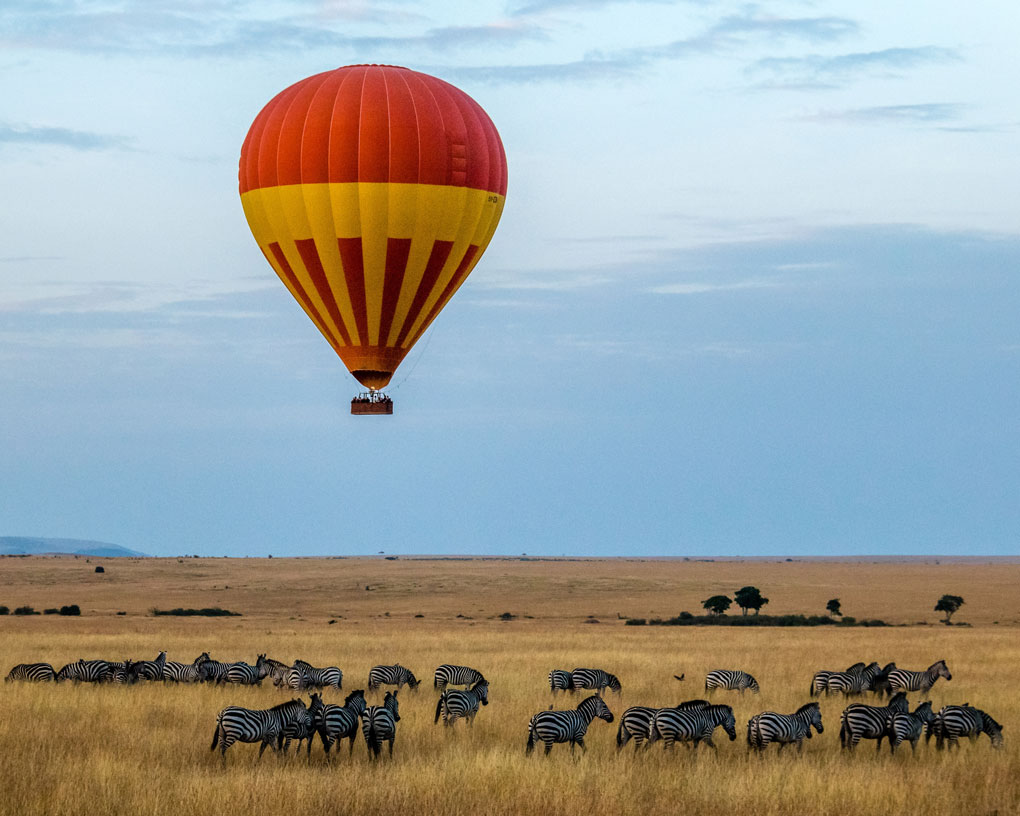 Kenya Hot Air Balloon Safaris
Embark on a one-of-a-kind adventure with Kenya's Hot Air Balloon Safaris, where adventure, luxury, and the breathtaking beauty of nature come together. Soar high above stunning landscapes, encounter incredible wildlife, and craft memories that will stay with you forever. Elevate your Kenyan safari experience with this enchanting journey in the heart of Africa.
Plan your Hot Air Balloon Safari in advance to secure your spot on this extraordinary adventure. Dillard Tours offers tailored packages that include transportation, the balloon ride, and additional activities for a comprehensive safari experience.
Best time to visit Kenya

The best time for a Kenya safari depends on your specific interests. The Great Migration typically occurs between July and October. The dry season, spanning from June to October, is ideal for game viewing. Meanwhile, the rainy season, running from March to May, is less crowded and offers lush landscapes for a unique experience.
EXPLORE KENYA SAFARI PARKS
Explore Kenya Tours
Kenya is famous for its breathtaking national parks and wildlife reserves, providing diverse ecosystems and opportunities to witness Africa's iconic animals. Let's take a closer look at some of Kenya's most renowned national parks, the activities they offer, and the remarkable wildlife and attractions you can encounter in each one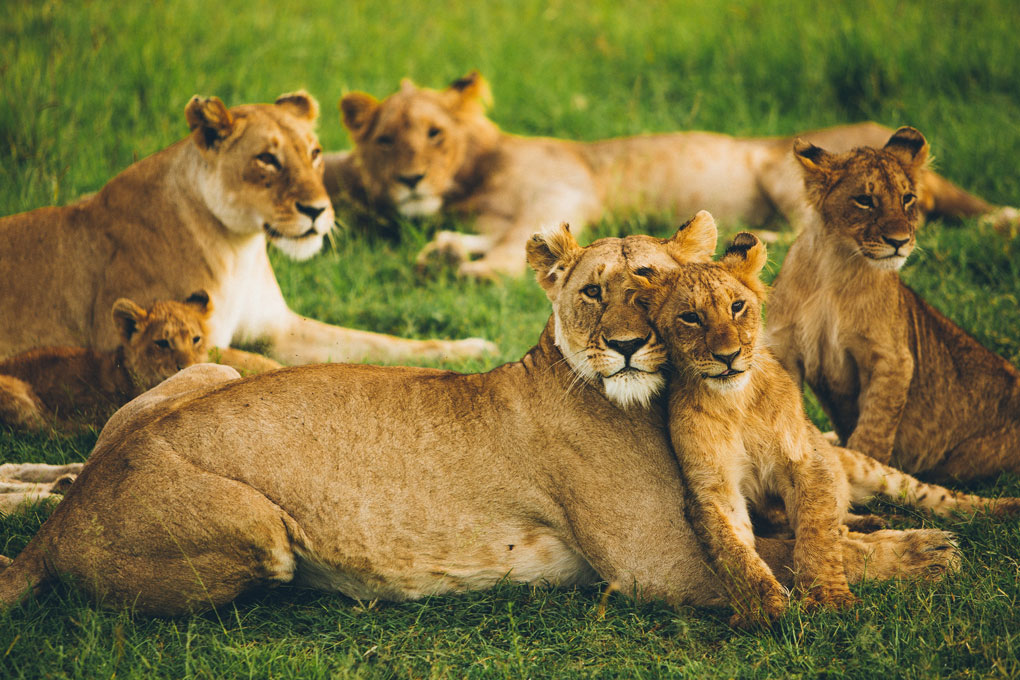 Maasai Mara National Reserve
Overview: Located in the southwest of Kenya, the Maasai Mara is one of the country's most celebrated parks, stretching into Tanzania's Serengeti National Park. It's renowned for the awe-inspiring Great Migration of wildebeest and zebras.
Activities: You can partake in game drives, hot air balloon safaris, guided nature walks, and immersive cultural visits to Maasai villages.
What to See: Expect sightings of the Big Five (lion, leopard, elephant, buffalo, and rhino), as well as cheetahs, zebras, wildebeest, giraffes, hippos, crocodiles, and an array of over 450 bird species.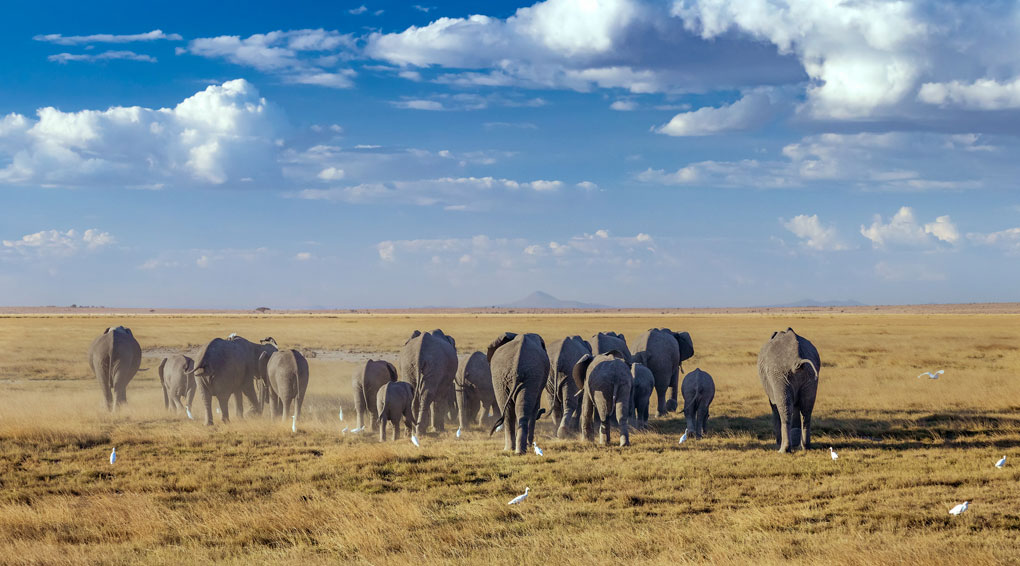 Amboseli National Park
Overview: Located in southern Kenya, Amboseli offers breathtaking vistas of Mount Kilimanjaro in neighbouring Tanzania and is renowned for its abundant elephant herds.
Activities: You can enjoy game drives, birdwatching, guided nature walks, and visits to Maasai communities.
What to See: Look out for large elephant herds, lions, leopards, cheetahs, buffalos, giraffes, zebras, and a variety of bird species with the majestic Kilimanjaro as a backdrop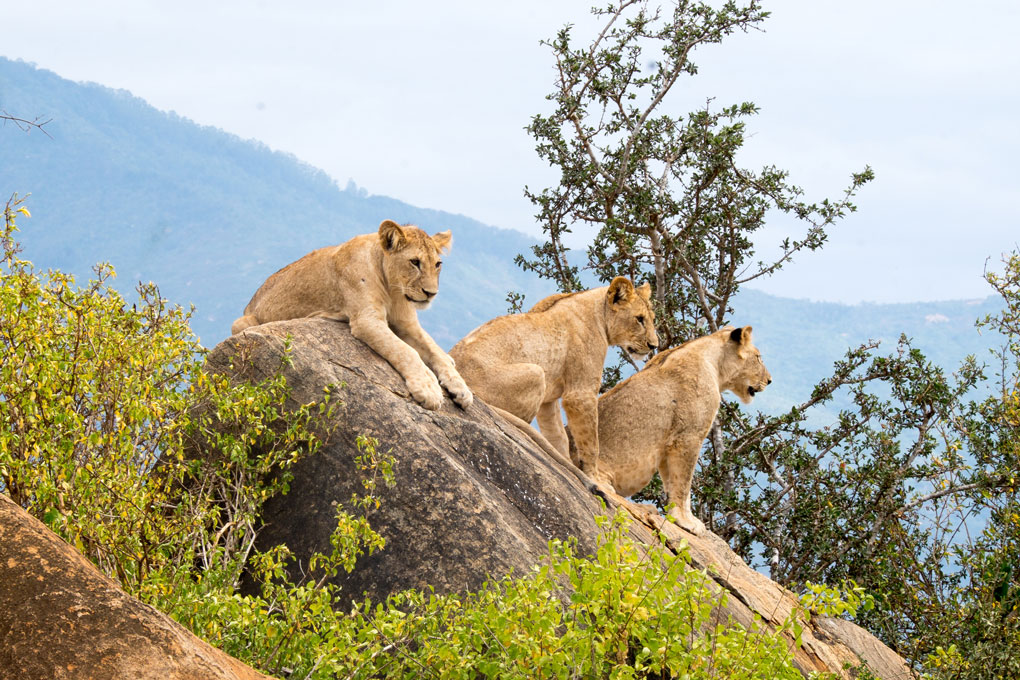 Tsavo National Parks (East and West)
Overview: Comprising two separate parks, Tsavo East and Tsavo West, these are among Kenya's largest and offer a more rugged and remote safari experience.
Activities: Explore the wilderness with game drives, walking safaris, rock climbing, and the exploration of lava caves.
What to See: Be on the lookout for unique red elephants (due to the red soil), along with lions, leopards, cheetahs, rhinos, buffalos, diverse birdlife, Mzima Springs, and the striking Shetani Lava Flow in Tsavo West.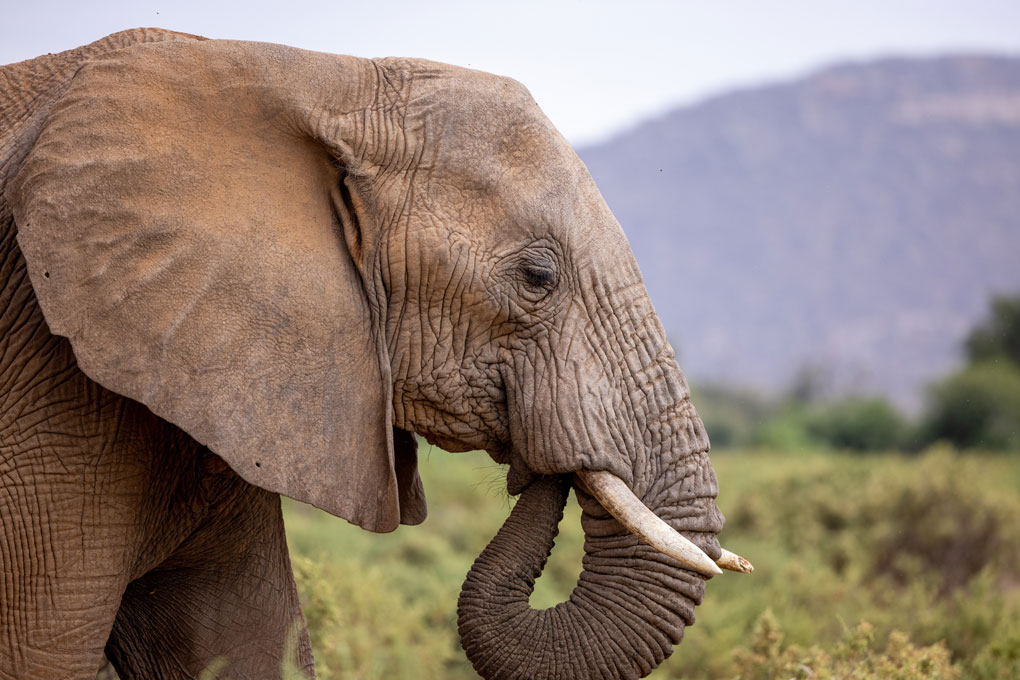 Samburu, Buffalo Springs and Shaba
Overview: Located in the arid northern region of Kenya, these reserves are known for their distinctive landscapes and rare wildlife species.
Activities: Enjoy game drives, immerse yourself in the local culture with visits to Samburu communities, indulge in birdwatching, and experience camel safaris.
What to See: Discover the "Samburu Special Five" (Grevy's zebra, reticulated giraffe, Beisa oryx, Somali ostrich, and gerenuk), along with elephants, lions, leopards, and a plethora of bird species.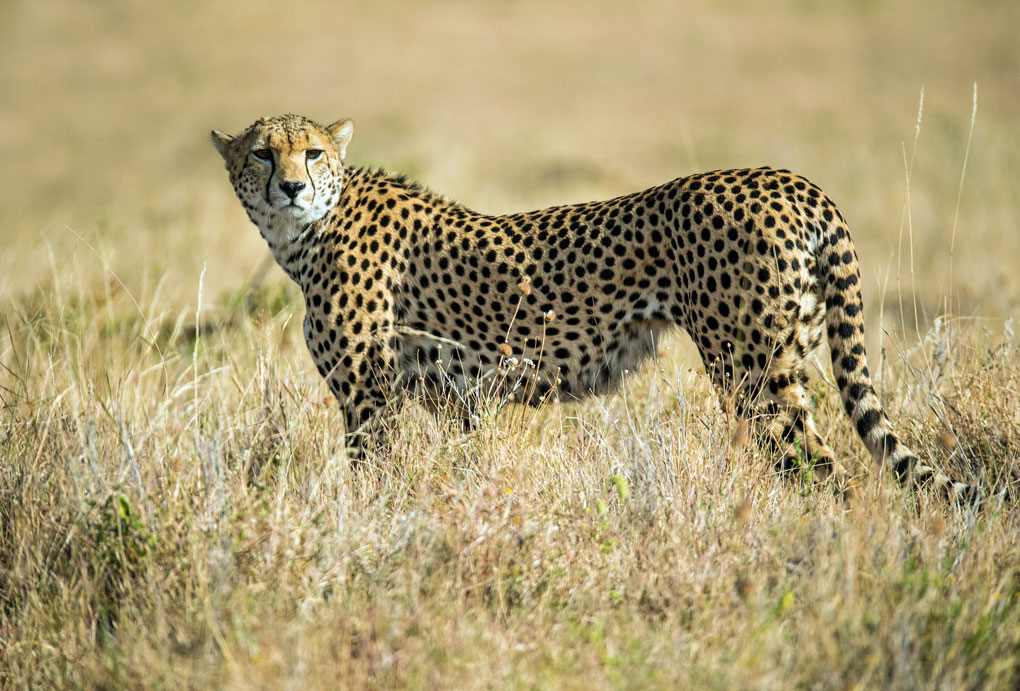 Meru National Park
Overview: Meru is celebrated for its lush landscapes, rivers, and diverse wildlife, having inspired Joy Adamson's book "Born Free."
Activities: Partake in game drives, guided walks, river fishing, and visits to Elsa's Kopje.
What to See: Spot elephants, lions, leopards, cheetahs, rhinos, hippos, crocodiles, and a wide variety of bird species
Let's Begin Your journey
Our team of travel experts is eager to get started on crafting your dream African adventure